FOUR SPOONS RESTAURANT IS BUILT UP WITH
THE NEST OF LOVE, CARE, AND ATTEMPT.

WE ARE THE PROFESSIONAL SERVICES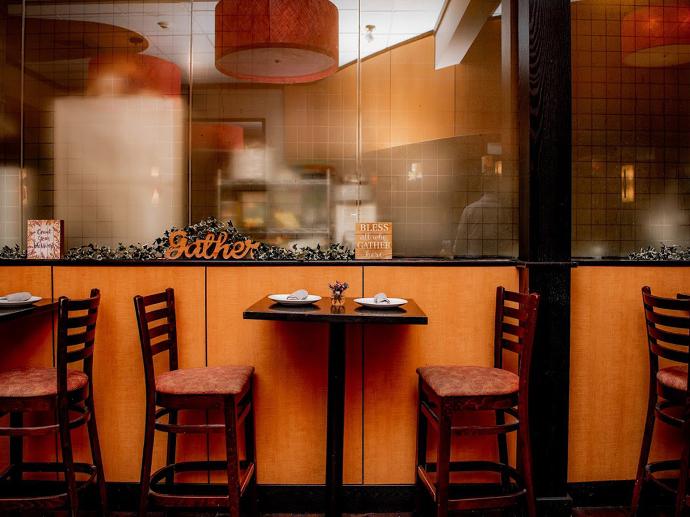 Discover
ABOUT US

Put the focus on what you have to say!
Four Spoons has been assembled by a friendly Thai group of friendship. A very well sophisticated four people have sincerely entered into the partnership with running a business together. This restaurant is built up with the nest of love, care, and attempt. Of course, Four Spoons is now empowering the professional services and mirthful circumstances and definitely offered up authentic fresh foods. Four does not only come from four partners, but it also represents four seasons.
Our
CATERING

WE WOULD BE HAPPY TO CUSTOMIZE A MENU FOR YOUR COMPANY.

View our catering menu. We would be happy to customize a menu
for your company.

Previous
Next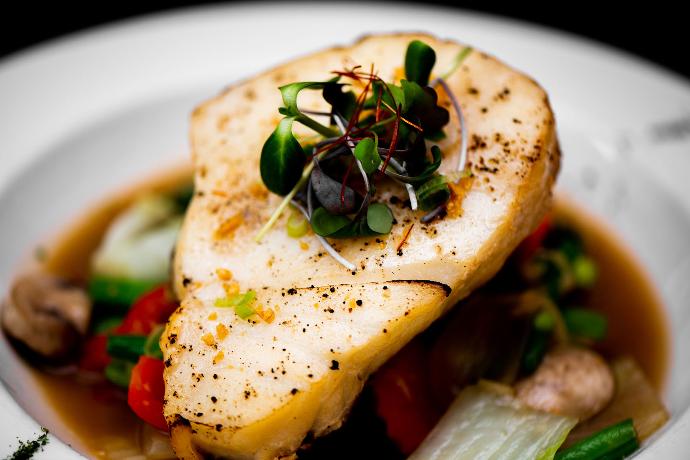 CHILEAN SEA BASS WITH
GINGER SAUCE (R ) $29.95

Chilean Sea bass, Mixed vegetable**, ginger, scallion, and sesame oil. Garnished with scallion and crispy garlic.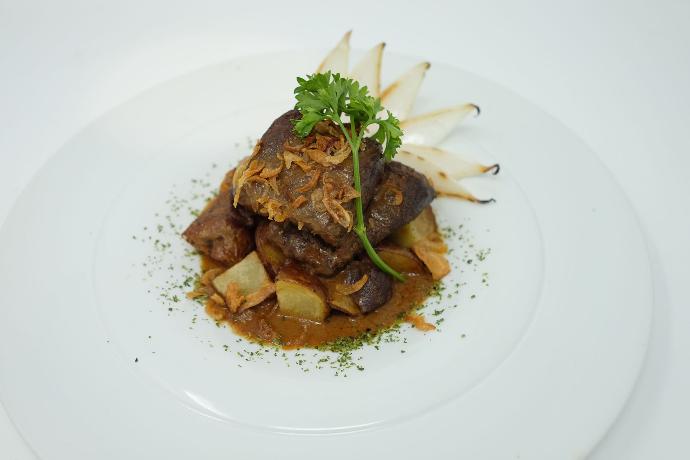 MASSAMAN SHORT RIB
(R ) (GF) $24.95

Braise boneless short rib in massaman curry, peanut, grilled onion, grilled potatoes, crispy shallot and garnish with cilantro and cinnamon stick.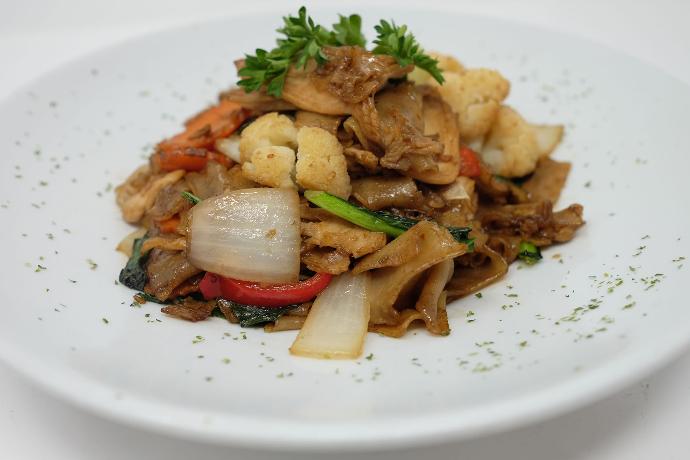 DRUNKEN NOODLE $14.95
Stir- fried flat rice noodle with egg, onion, carrot, cauliflower, Chinese broccoli, sweet pepper, and Thai basil.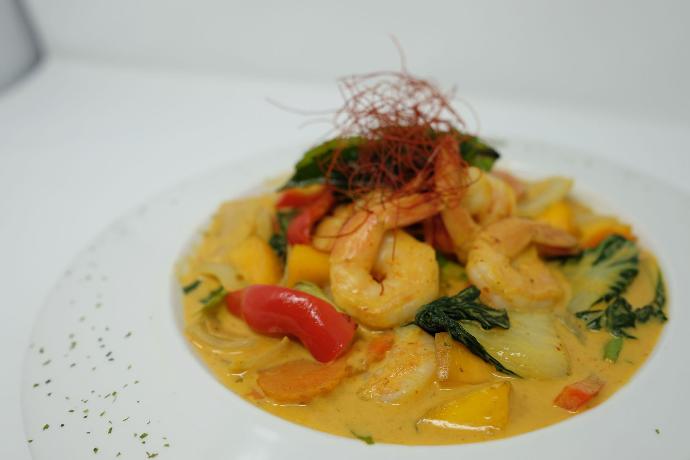 MANGO CURRY $15.95
Fresh mango, curry powder, onion, Thai basil, sweet pepper, baby bok choy and carrot.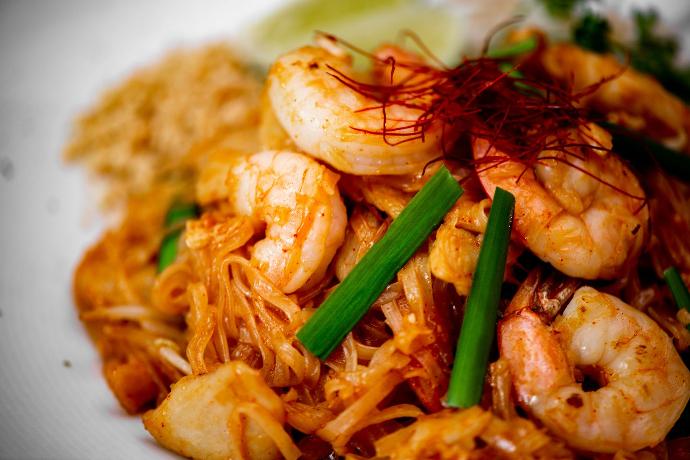 FOUR SPOONS
PAD THAI (R )(GF) $15.95

Stir- fried rice noodle with chicken & shrimp, bean sprout, chive, egg, peanut, and paprika with chef's special sauce.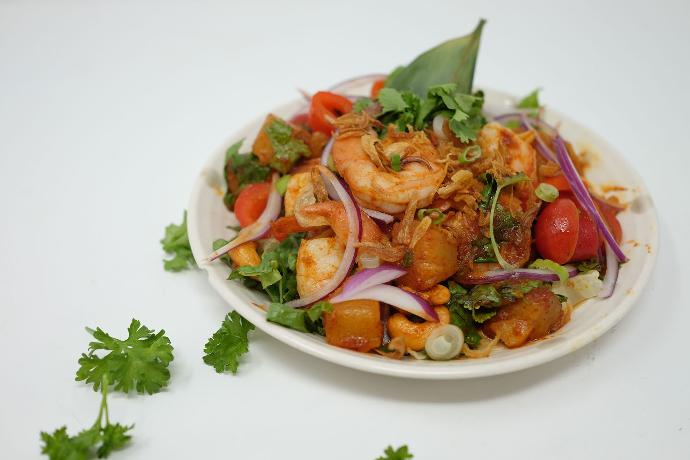 DANCING SHRIMP $15.95
Shrimps with red chili paste, romaine heart, cashew nut, pineapple, sweet pepper, red onion, tomato, scallion, cilantro and crispy shallot.